FLINTSTONES Dataset
The Flintstones dataset is composed of 25184 densely annotated video clips derived from the animated sitcom The Flintstones. Clips are to be 3 seconds (75 frames) and capture relatively small action sequences.
How were the clips created?
The clips in the dataset are taken from multiple episodes and seasons. Clips were created from the original episodes by first detecting shot changes in each episode by thresholding on the pixel distance between consecutive frames. Shots longer than 75 frames were broken down into multiple 75 frame shots and those smaller than 75 frames were discarded.
How was the train-val-test split created?
Nearby clips from within an episode can be similar (sharing entities and actions), while clips from different episodes consistently differ in some aspect. We ensure that all clips taken from the same episode are assigned entirely to either: train, val or test. Within a season, episodes are split using 80-10-10 split. This allows the training data to capture a wide gamut of characters, objects, actions, and scenes of the Flintstones world, while preventing test set captions and videos from being too similar to train or val as a whole.
Explore Flintstones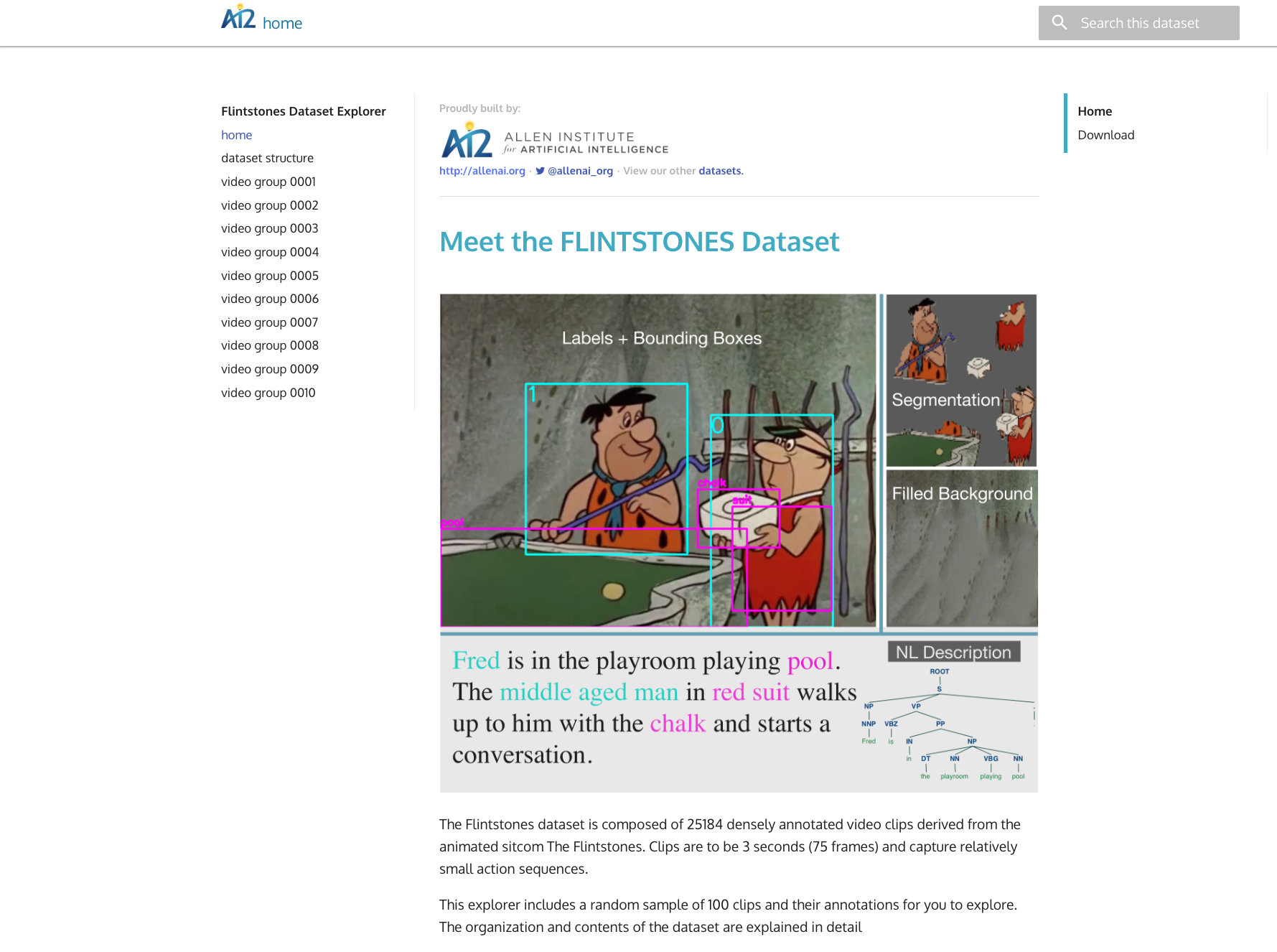 Download