Summarizing a Learning Curve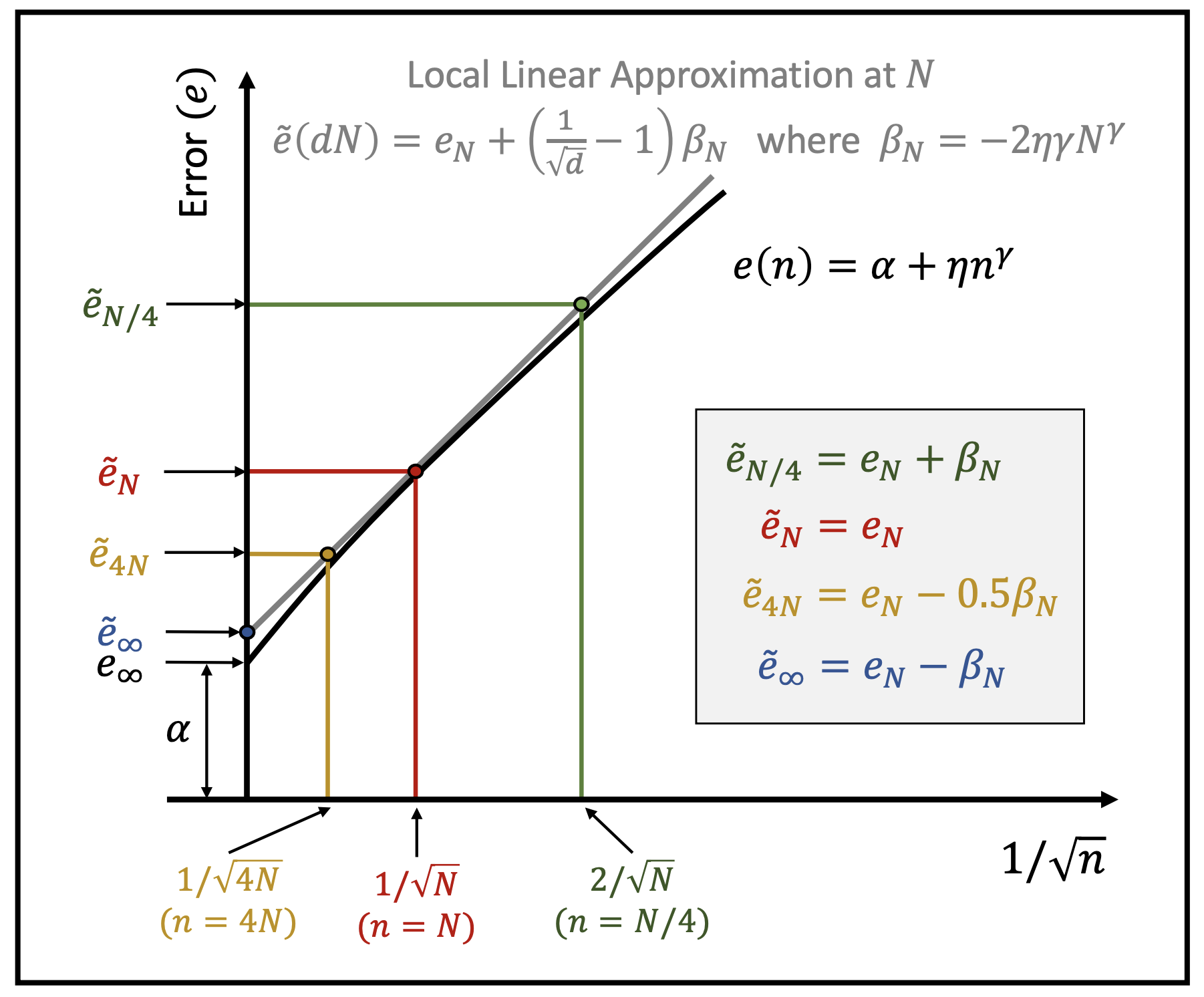 We summarize a learning curve using a local linear approximation of the curve around the desired training set size N. Typically, we care about performance in the vicinity of the full training set size. If so, N may be set to the number of samples in the full training set. The approximation consists of two terms:
Error @ N : e_N is the error predicted by the learning curve at N and is nearly identical to the measured error at N.
Data-Reliance @ N : beta_N is proportional to the slope of the linear approximation. Given two classifiers with similar e_N, the one with higher beta_N is said to be more data-reliant and would outperform when trained on more data but underperform with less-data.
Extrapolation
In the figure above, d is the factor by which the training set size is multiplied. The shaded block provides simple formulae for computing performance at quarter, quadruple, and infinite training data using the linear approximation. In practice, we have found reliable predictions upto 4x the full training set size. Such information may be incredible useful for deciding whether to simply collect more data or to invest in architecture or training improvements.
Analysis of design decisions
Performance of classifiers today are governed by a myriad design decisions such as network architecture, normalization techniques, data augmentation, pretraining, and the choice of optimizer to name a few. Knowing whether a particular design decision improves the error, or data-reliance, or both is vital for evaluating these choices and for creating more principled and targetted solutions.